Ana Buj Bello (Co-Chair)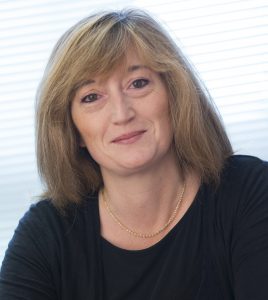 Senior Scientist in Neuromuscular Disorders and Gene Therapy – INSERM, Genethon
France
Dr Buj Bello heads a research team at Genethon which is developing innovative therapies for inherited neuromuscular diseases, and is in charge of a translational program on gene therapy for myotubular myopathy.
She received her degree in Medicine and Surgery from the University of Lleida, Spain, and a PhD in Neurosciences from the University of St Andrews, UK. She also obtained a diploma in Myology from the University of Pierre et Marie Curie, France.
After a post-doctorate at the Institut de Génétique et Biologie Moléculaire et Cellulaire (IGBMC), France, she joined the INSERM in 2004 and has worked at Genethon since 2009. She received the Outstanding New Investigator Award from the American Society of Gene & Cell Therapy (ASGCT) in 2015.